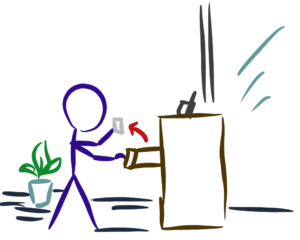 "With the good sunny days we have been having, it's great to get outside and enjoy just being outside.  I love when winter gets out of the way and warm spring comes and takes it's place. Now watch, I will have cursed us, and we'll have snow and cold weather." – Me about a month ago
Oops.
Well, we can still plan ahead, right? For when Spring is here for real?
 I, for one, have been planing on just what flowers, vegetables, and new seed items I want to plant. We have a seed library for those who like to garden. It's open to anyone in the community,  and the seeds are free. Everything is located in the old library card catalog. If you aren't sure what a card catalog is, come to the front desk, and we'll show you. You can take any seed packets, plant the seeds, watch them grow and bring back some seeds from the plant if you can. We take seed donations, too.
 We have our annual Seed Library Plant Sale on Saturday,  May 6th from 9 to 12. You can find plants for your yard , some yard art, crafts, and other garden items. All for a donation. If you wish, you can donate plants that you need out of your yard. Yes, we will take hostas. All proceeds will help the Seed Library keep planting. 
Please call us here at the Library at 330-343-6123 if you have any questions!
NOW, let's all think good, warm thoughts, and maybe, just maybe, this cold wind will go away.
-Denise Campbell-Johnson, Library Assistant & Plant Enthusiast
---