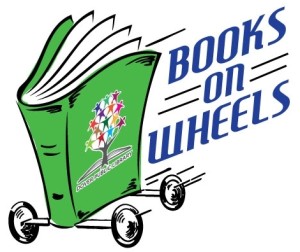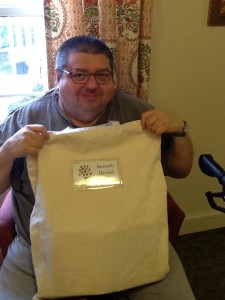 Is that something new at the Dover Public Library? No! We just revamped the Outreach program.
We have a team of dedicated individuals that we have affectionately named Book Buddies that deliver materials to our homebound patrons and residents of care facilities in Dover. But we deliver more than books. Besides the obvious, books, magazines, CDs and DVDs, we also deliver a friendly face and a smile. Some of our patrons don't have any family or friends to visit them on a regular basis, and we get to have the privilege of being that someone to visit with. It just gives you that warm fuzzy feeling when you come around the corner and the men we call the "Boys Club" are waiting in the lobby because it's Tuesday, and the library ladies are coming that day. Or when you knock on the door of one of our homebound patrons and they state, "it must be Wednesday!"
Not only are we making a difference in the lives of those who are not able to make it to the library on their own, but they are making a difference in our lives as well. It is very rewarding to hear how much they appreciate the service we provide. Even though they may be shut-in, the possibilities are endless of where they can go with the materials the DPL has available. So if you know of someone who could benefit from this program, please feel free to contact me at ltoohey@doverlibrary.org or call 330-343-6123.
Linda
– Outreach Librarian
---