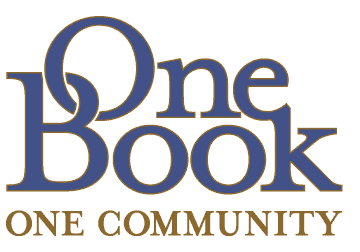 This year the Tuscarawas County Literacy Coalition and all the libraries in the county are please to announce that Jay Asher's bestselling book Thirteen Reasons Why has been selected as this year's community reading title. The One Book, One Community Project is a grassroots reading movement that aims to bring people together by giving them a shared experience! When we all read the same book, we all have something to talk about. The One Book, One Community's goal is to break down the barriers between different groups of people to strengthen Tuscarawas County!
About Thirteen Reasons Why
When Clay Jenson plays the cassette tapes he received in a mysterious package, he's surprised to hear the voice of dead classmate Hannah Baker. He's one of 13 people who receive Hannah's story, which details the circumstances that led to her suicide. Clay spends the rest of the day and long into the night listening to Hannah's voice and going to the locations she wants him to visit. The text alternates, sometimes quickly, between Hannah's voice (italicized) and Clay's thoughts as he listens to her words, which illuminate betrayals and secrets that demonstrate the consequences of even small actions. Hannah, herself, is not free from guilt, her own inaction having played a part in an accidental auto death and a rape. The message about how we treat one another, although sometimes heavy, makes for compelling reading. Give this to fans of Gail Giles psychological thrillers.
Save the Date! Jay Asher will be coming to Tuscarawas County on Monday, October 12 at 7:00 PM at Kent State Tuscarawas. Asher will talk about his book and do a book signing. More details to come!
---