Tuesdays, January 12, March 8, April 12, and May 10
at 3:00 PM in the Community Room
Join us each month to learn new techniques in drawing, painting, and more! Be prepared to get messy at these events. Open to grades 6-12. Call the library at 330-343-6123 to register. All materials will be provided by the library. Teens are advised to wear old clothes, just in case.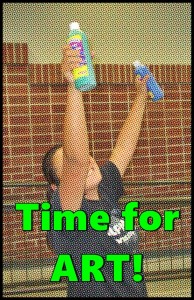 January 12 – Contemporary Art: Zentangle
Start the new year off with this relaxing new art trend
March 8 – Pointelism
Learn how to paint a picture using dots of color.
April 12 – Forced Perspective & Trick Photography
Try your hand at creating optical illusions without using Photoshop.
May 10 – Watercolor Painting
Learn tips and tricks to creating a watercolor masterpiece
---