City Information & Community Organizations

Dover Township provides zoning information, applications for building permits, community news, and more.
The City of Dover, Ohio provides information on the history, local government, services and utilities, and tourism of Dover, Ohio.
The Tuscarawas County Clerk of Courts provides information on jury duty, downloadable legal forms, a docket search, and more.
Dover City Schools provides information on the local school system, including school events.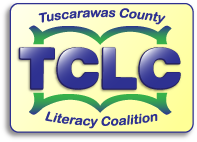 The Tuscarawas County Literacy Coalition provides information on their organization, which supports literacy throughout the county, as well as their events, including One Book, One Community events.
The Historic Canal Dover Association provides information on the annual canoe and kayak races, bike/hike trails, and more.
Latino Cultural Connections provides support to the local Hispanic community through tutoring, advocacy, and more.
Tuscarawas County Chamber of Commerce is a not for profit organization consisting of business and community leaders who have joined together to promote the civic and commercial progress of our community.
Tuscarawas County Park Department seeks to partner with local communities and non-profit organizations to develop a county-wide network of trails and parks, promote agricultural lands and green spaces, stimulate community and economic development and enhance the quality of life for the citizens of Tuscarawas County.
Tuscarawas County Convention and Visitors Bureau grows tourism by creating superior value for our partners and visitors through extraordinary leadership and service.
Tourism & Attractions:
The Warther Museum and Gardens houses a beautiful collection of wood carvings by Ernest "Mooney" Warther as well as his wife, Frieda's, button collection.
The Performing Arts Center of Kent State University at Tuscarawas hosts a variety of musicians, actors, comedians, and more.
The Schoenbrunn Amphitheater is the home to Paul Green's Trumpet in the Land as well as other unforgettable outdoor performances.
The Tuscarawas County Agricultural Society organizes the Tuscarawas County Fair every fall.
News:
Local Newspapers: The Times Reporter and The Bargain Hunter
Local Radio: 1450 WJER, 102.3 WDNP, and 99.9 WTUZ