Interactive Literacy Workshop featuring Eric Litwin
Attention educators and librarians: This is a great opportunity for continuing education, and it will be a whole lot of fun! Scroll down to the registration section and reserve your seat today!
SAVE THE DATE: December 13, 2017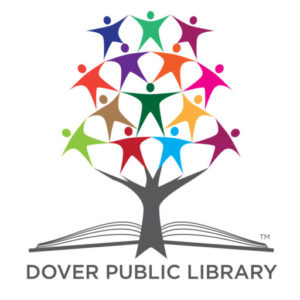 SCHEDULE:
8:45 – 9:30:

Arrival, light breakfast (included). Eric Litwin's books will be available for sale*
*Staff from Everything Education will be on site to sell Eric Litwin's books. Please consider supporting this small business by purchasing your books from them. To ensure that the books you would like are available, you may pre-order them: (Link for pre-order coming soon)  We will have them ready for you to be picked up at the event.
9:30 – 11:15

:

Eric Litwin

– Interactive Literacy
Get ready to sing, dance, laugh and fall in love with early literacy. Eric's dynamic performances are fully interactive. He sings, plays the guitar and brings books to life.  Mr. Eric will share his NYT Best-Selling Pete the Cat books as well as The Nuts and Groovy Joe. It is big, musical, literary FUN! Eric shows how simple techniques such as music, movement, call and response, and repetition help children learn to read. With his guitar and dynamic singing voice, Eric will have everyone singing, dancing and grooving.
11:15 – Noon

: Book signing, networking
Noon – 1:00:

Lunch is a boxed lunch (included) by Benson's Market and Catering. Book signing will continue through lunch
1:00 – 1:45: Julia Shaheen

– Interactive Literacy Games
Learn how to engage children with fun games that teach them literacy skills through play and exploration.

Educators: This presentation has been Step Up To Quality (SUTQ) approved
2:00 – 2:45

: Lindsay Bonilla – Interactive Storytelling: Involving the Audience
This workshop will get participants thinking about ways to actively involve the audience in their tellings. Reasons for interactive storytelling, how to choose appropriate material and different levels of audience participation will be discussed. Opportunities to develop stories and make them interactive will also be given. (Great for librarians and storytellers!)
2:45 – 3:00:

Wrap up and dismissal
---
SPEAKER BIOS
Eric Litwin is a song singing, guitar strumming, # 1 New York Times Best Selling author who brings early literacy and music together. He is the original author of the Pete the Cat series as well as the author of The Nuts and Groovy Joe (pictured left). Eric's books have sold over 8.5 million copies, been translated into 14 languages, and won 18 literacy awards including a Theodor Geisel Seuss Honor Award.
---
Lindsay Bonilla is a graduate of Northwestern University; her studies focused on theatre, creative dramatics, storytelling, and world religions. After living abroad and touring Spain and Portugal with Interacting (an audience-participatory theatre company), Lindsay returned home to Ohio and started her own company:
World of Difference Ltd
. With World of Difference Ltd., she performs interactive folktales for all ages while teaching about foreign countries and cultures, inspiring imaginations and promoting a love for learning and literacy. Lindsay's love for world travel has taken her to five continents, and she has performed and taught in such places as Ghana, Haiti, Argentina and Guatemala to name a few. Lindsay lives in North Canton, Ohio where her storytelling skills are stretched daily by her three year old son's constant demand for monster/superhero/ninja turtle stories. To learn more about Lindsay, visit 
www.lindsaybonilla.com
.
---
Julia Shaheen
Julia Shaheen is the Literacy Manager at the Stark County District Library. She oversees a staff of seven who work with the SPARK program in Stark County. Through this program, her staff visit homes of preschoolers to provide early intervention and help prepare the preschoolers and their parents or caregivers for Kindergarten. She also oversees the literacy efforts of Stark County District Library by providing staff training, parent workshops, and professional development for educators. She has also provided Every Child Ready to Read training to librarians in Northeast Ohio through the Early Literacy 101 workshops. Previously, she worked as a teen programmer and provided baby storytime for two years in the Youth Services department at Main library. She holds a Master of Arts degree from Walsh University in Education.
---
REGISTRATION
Registration is now full.
Registration is $50 per person. Checks should be made out to: Dover Public Library  and should be mailed with this form (Eric Litwin Invoice) to:
Dover Public Library
Attn: Dani Gustavich
525 N. Walnut St.
Dover, OH 44622
Payment is due within one month of registration or by November 1, whichever comes first. 
*For those registering on or after October 1, Payment is Due by November 17th. Please contact Dani Gustavich at dgustavich@doverlibrary.org with concerns. 
Questions or concerns? Please contact Dani Gustavich or Claire Kandle at (330)343-6123 or via email: dgustavich@doverlibrary.org, ckandle@doverlibrary.org