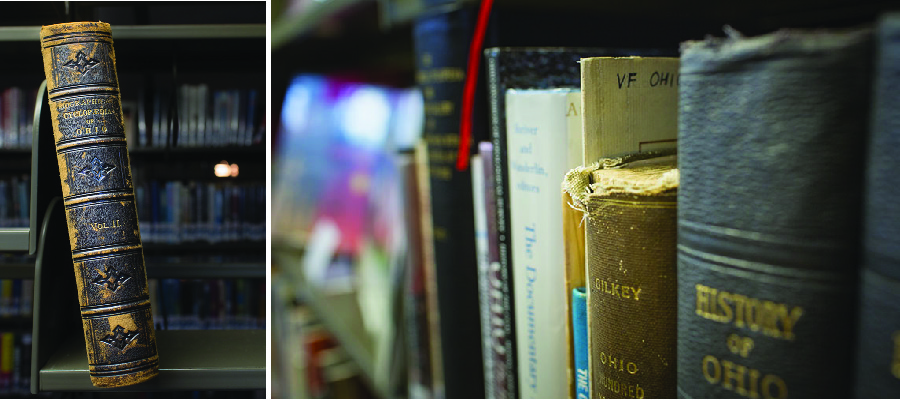 Welcome to the Roots Cellar!

Local History & Genealogy Resource Center
 When visiting the Roots Cellar, be sure to sign our guest book and let us know what you're investigating and if you need any assistance in your research!
Digging Up Your Roots
The Roots Cellar has a wide variety of resources available for use throughout the library.
Microfilm Machine:  Technology Department
Circulating Local History Books:  Adult Non-fiction
Local History Books & Genealogy Resources: Basement
Subscriptions to Local Historical Society Newsletters & Genealogy Magazines: Adult Department Magazines
 Other Resources Available Online 
Ways to Share Your Research
Consider sharing your findings with the library. We are building a collection of local research in a vertical file that may assist others in their digging through the past.  We are all amateur sleuths here, so any level of investigation is welcome.
You might also consider submitting your personal story to our Tapestries of Tuscarawas County publication. Tapestries is a part of an ongoing oral and living history project for the community. Each story provided will be a thread, and each thread will be woven together with stories from friends, family, and neighbors in order to contribute to a rich tapestry that expresses the varied beauty of our individual lives. You can check out previous editions in the Adult Department. Contact us to ask about submitting your story!
Additionally, you can donate materials to our resource collection. Please read our Collecting Policy before donating your materials.
Research Assistance / Questions / Suggestions
Come in or call-in the library any time! 330-343-6123