The Roots Cellar
If you have materials you would like to donate to our local history or genealogy collection, please read our Collecting Policy which provides guidelines for acceptable materials. If you have any questions, please call (330)343-6123 or email localhistory@doverlibrary.org
Tapestries of Tuscarawas County
Click here (Tapestries of Tuscarwas County) to download a copy of our submission form for 2017. We are accepting entries until May 31, 2017.
Local History
Video of our first walking tour of historic downtown Dover
Ohio Memory exhibits:
Finding aids:
Research Databases

Ancestry Library Edition brings the world's most popular consumer online genealogy resource to your library. It's an unprecedented online collection of individuals from North America, the UK, Europe, Australia, and more.
Answers await everyone – whether professional or hobbyist, expert or novice, genealogist, or historian – inside the more than 7,000 available databases. Here, you can unlock the story of you with sources like censuses, vital records, immigration records, family histories, military records, court and legal documents, directories, photos, maps, and more.
Genealogy Links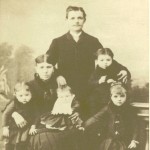 Rootsweb (Ancestry.com) this Tuscarawas County resource from the USGen Web Project contains some dead links, but quick facts and a brief history of the county can be found here
Ohio Genealogy Express this site, dedicated to "free genealogical research" contains a wealth of information including biographies, cemeteries, newspaper articles, tax records, land transfers, and wills. You can sign up to receive email updates and search within the site
Tuscarawas County Genealogy and History the Tuscarawas County Convention & Visitors Bureau provides locations for all county cemeteries (some with directions), where to find probate and other genealogical information, some brief town and village histories, and a fact sheet about "Ohio Swiss Cheese"
FamilySearch.org sign up for a free account and get access to records, resources, and services from the largest genealogy organization in the world
Dover Public Library : A History
Click here to view the finding aid for this collection that includes photographs, slides, an extensive newspaper file, and much more!
We are currently adding to this collection. For more details, view our collection policy
Subject Files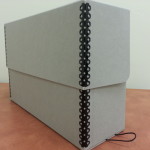 We are currently adding to this collection. Check back for updates.
B
Basketeers (2 folders)
C
Calamities (5 folders)
Camp Buckeye (1 folder)
Canals (1 folder)
D
Dover (8 folders)
L
Local Celebrities (1 folder)
Local Organizations (7 folders)
M
Moravian Missions (1 folder)
N
New Philadelphia (1 folder)
O
Ohio (1 folder)
Ohio: Frontier (1 folder)
Ohio: Geology (1 folder)
Ohio: Lancaster (1 folder)
OSU Buckeyes (1 folder)
Q
Quantrill (4 folders)
R
Railroads (1 folder)
Reeves (1 folder)
S
Schoenbrunn (3 folders)
T
Tuscarawas County (8 folders)
Tuscarawas County Children's Home (1 folder)
W
Warther (12 folders)
WW II (1 folder)
Z
Zoar (2 folders)
Microfilm
Ohio Democrat: 22 December 1865 – 30 December 1987
Dover Iron Valley Reporter: 1 June 1872 – 12 April 1900
New Philadelphia Times: 7 January 1886 – 20 December 1894
Ohio Democrat and Times: 29 March 1900 – 31 December 1925
The Daily Times (New Philadelphia): 30 March 1903 – 2 March 1968
Dover Daily Reporter: 16 November 1905 – 2 March 1968
The Times Reporter: March 1968 – present
Inter County Gazette: 16 November 1944 – 13 March 1958
Tuscarawas County Census: 1820 – 1930
Civil War Roster Index, Adjutant General of Ohio
Read historic newspapers online with Chronicling America, courtesy of the Library of Congress
William McCollam Letters
Digital versions of William McCollam's correspondence (1859-1867) are available for viewing on The University of Akron's Digital Collections. The correspondence relates to the military career of William McCollam of Uhrichsville, Ohio.
"This collection is notable for its inclusion of Callie McCollam's correspondence. Most soldiers' wives' correspondence does not survive the men's service. Both McCollams discuss their daily lives and events during the 100 days of McCollam's service. "
Local History ebooks
If you need to use our non-circulating items for your research but can't make it into the library, try these digitized Tuscarawas County materials. Click on the title below, or conduct a book search at www.familysearch.org to find even more!
Combination atlas map of Tuscarawas County, Ohio
A Brief History of Tuscarawas County, Ohio by Julius Miller Richardson