Join us for this fun new author series! Each month, a different author will visit the library to talk about his or her books and the writing life. A book signing will follow each event. Call the library at 330-343-6123 for more information and to register.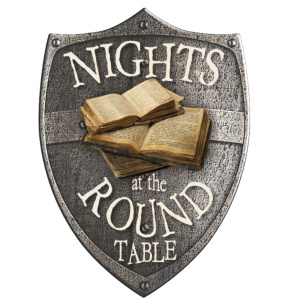 ---
Coming this season:
Rex Ray Table Talk: Every Day is Mother's Day

Thursday, February 23 at 6:30 PM Studies show that children show higher levels of emotional and moral well-being if they hear stories about relatives who came before them. Psychologists have analyzed dinner time conversations and other measures of how well families work and found that family stories are a critical part of a child's emerging identity. This memoir by Dover native Rex Ray gives examples of dinner time stories that have shaped his life and can shape the thoughts of children and adults today.

Marlene Miller Called to be Amish: My Journey from Head Majorette to the Old Order

Thursday, March 30 at 6:30 PM Fewer than one hundred people have joined the Old Order Amish and stayed since 1950. Marlene C. Miller is one of them. In this rare memoir, Marlene recounts her unusual journey from an unhappy and abusive childhood into the embrace of the Amish community. Turning Amish has proven to be anything but plain and simple for this former majorette.

John Haigh Air Force One: An Honor, Privilege, and Pleasure to Serve

Thursday, April 27 at 6:30 PM Join John Haigh as he shares his story of growing up in a small western Pennsylvania coal mining town to serving as Chief Steward on Air Force One for Presidents Carter, Reagan, and Bush.

Rick Niece Perfect in Memory: A Son's Tribute to His Mother

Thursday, May 25 at 6:30 PM Join Rick Niece as he discusses his third and final volume in the award-winning Fanfare for a Hometown series. Shared from the perspective of an adult son looking back with loving nostalgia on how his spirited, nurturing mother shaped his life, Niece's heartfelt stories are celebrations of family and the timeless endurance of a mother's love.