Join us for this fun author series! Each month, a different author will visit the library to talk about his or her books and the writing life. A book signing will follow each event. Call the library at 330-343-6123 for more information and to register.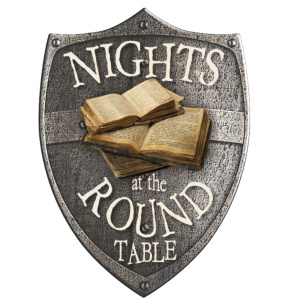 ---
Spring 2018 Authors:
Flap Your Wings, Little Robin by Andrea Legg
Thursday,  January 25 at 6:30 PM
Andrea Legg is a public librarian from northeastern Ohio whose writing has been featured on Scary Mommy, The Mighty, and For Every Mom. She is a member of Ohio Library Council and the Society of Children's Book Writers and Illustrators. Andrea's debut picture book, Flap Your Wings, Little Robin, illustrated by Jenny Zandona, is a heartwarming animal tale with an affirming message—that it's okay to be different.
---
Speedy Entry: Advice for the Rebel with a Cause Teenager by Doug Brown
Thursday, February 22 at 6:30 PM
Doug Brown used to get detentions as a teenager for skateboarding in school. Now he's asked to skateboard and speak in schools. This professional athlete, author, and motivational speaker tugs at heart strings with advice for the struggling adolescent. Not far removed from those years, Brown relates his own life experiences with powerful words of wisdom.
---
Glory Days in Tribe Town: The Cleveland Indians and Jacobs Field 1994-1997 by Terry Pluto
Thursday, March 29 at 6:30 PM
Step back into the glory days with sportswriter Terry Pluto for behind-the-scenes stories about a team with all-stars at nearly every position, a sparkling new ballpark, wild comeback victories, a record sellout streak, two trips to the World Series, and a city crazed with Indians fever. NPR host and Dover native Amanda Rabinowitz will join Terry at this special event.
---
Tom Batiuk
Thursday, April 26 at 6:30 PM
Kent State Graduate and former junior high school art teacher, Tom Batiuk is the creator of the comic Funky Winkerbean. First appearing in 1972, Funky Winkerbean is now in 400 newspapers worldwide and online. Over the last 45 years, this comic has also grown into a more serious and continuous narrative touching on issues like teen pregnancy, suicide, gun violence, and, most notably, cancer.
In Lisa's Legacy Trilogy, readers follow the character Lisa from high school sweetheart to mother to cancer patient. This moving and critically acclaimed story proves what comics can do as a serious story telling art form.
Join Tom Batiuk as he discusses his writing life and the creation of his popular comics Funky Winkerbean, John Darling, and Crankshaft.
---