Join us for this fun new author series! Each month, a different author will visit the library to talk about his or her books and the writing life. A book signing will follow each event. Call the library at 330-343-6123 for more information and to register.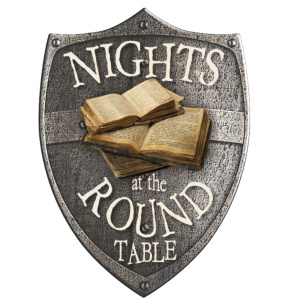 ---
Fall 2017 Authors:
The Ohio Swiss Cheese Association: 100 Years of Swiss Cheese & Swiss Culture by Glen Hammel
Thursday, September 28 at 6:30 PM
Thanks to the Swiss immigrants who settled here, Ohio has become the nation's leader in Swiss cheese production. Author Glen Hammel sat down with the men who can tell the story — those who grew up in their father's cheese houses, traded copper kettles in for stainless steel vats, and now watch the next generations carry on the legacy. Join us for a story of family, fraternity and food.
---
Everything I Need to Know I Learned in the Twilight Zone Presented by the Largely Literary Theater Company
Tuesday, October 24 at 6:30 PM
Join us for a  40-minute show based on Mark Dawidziak's book: Everything I Need to Know I Learned in The Twilight Zone.  This fascinating title is a tribute to the enduring storytelling power of Rod Serling's beloved anthology series. It features 50 life lessons drawn from classic episodes and guest lessons from Robert Redford, Carol Burnett, Mel Brooks, and more.
---
The Fool's Truth by Loretta Marion
Wednesday, November 29 at 6:30 PM
Join Loretta Marion from Dover at this meet the author and book signing event. The Fool's Truth follows a desperate woman on a reckless detour to backwoods Maine, where dark and dangerous secrets lurk.  Awarded an Honorable Mention by the 2016 New England Book Festival and the Gold Book Award from Literary Titans, Loretta Marion's debut novel is a twisty tale of mystery and suspense with whispers of romance.
---
Just Smile and Say Hello
by Trang Moreland
Thursday, November 30 at 6:30 PM
Growing up in Vietnam in a hut with a dirt floor, no electricity, and no running water, Moreland dreamed of a better life in America. In this inspiring and entertaining true account of her life, Moreland will share her stunning journey from poverty to prosperity.
---