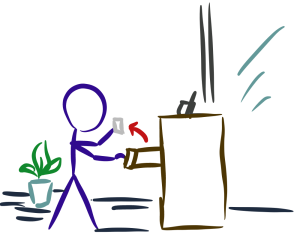 With Seeds from the Dover Seed Library!
We here at the Dover Public Library are always looking for great ways to help our patrons and our community.  So, with that in mind, we have started a Seed Library.
What's a Seed Library you ask? Well, it's just the greatest thing ever.  We have a classic card catalog (the kind I used as a kid) located just inside the front door of the library.  And since we haven't used a card catalog like that in… well… never mind how many years, we have placed packets of seeds in it. The top half of the cabinet has flowers and the bottom half has vegetables. You come in, open up a drawer, take some seeds, fill out a form, bring it to the front desk,  and you're done. Easy peasy.
Then you plant the seeds. Watch them grow. Bring back in the seeds from what you grew. This is a great family activity to share with those you love! And, it's so easy, you don't even need a passport to adventure (your library card) to check out seeds. The Seed Library is here for everyone!
Not a gardener? That's okay. We have a variety of gardening books that can help you out if you have questions, and as always, the staff are here to help you.
Stop in and see our new collection of seeds!
Happy gardening!
– Denise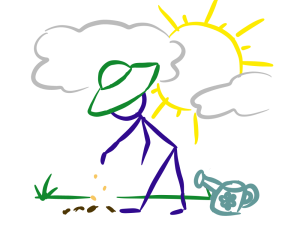 Adult Services
---