Mortimer Moose here again!  Did you miss me?  I have some very bad news today – I did not win any summer reading prizes.  Bummer.  Good news – I read a lot of great books and got a FREE book to keep!  Yay for free books!  Did you get a free book?  Can I read yours?  Please?  I think I will win lots of prizes next year, since moose are usually very lucky.
I am excited about the fall Footnotes that will come out in the fall, I believe.  There are lots of new programs to get me by until the next summer reading.  I wonder when fall reading starts.  And winter reading and spring reading? WHAT?!  There is only SUMMER reading?!  I'm going to go into prize withdraw!  Medic!  Medic!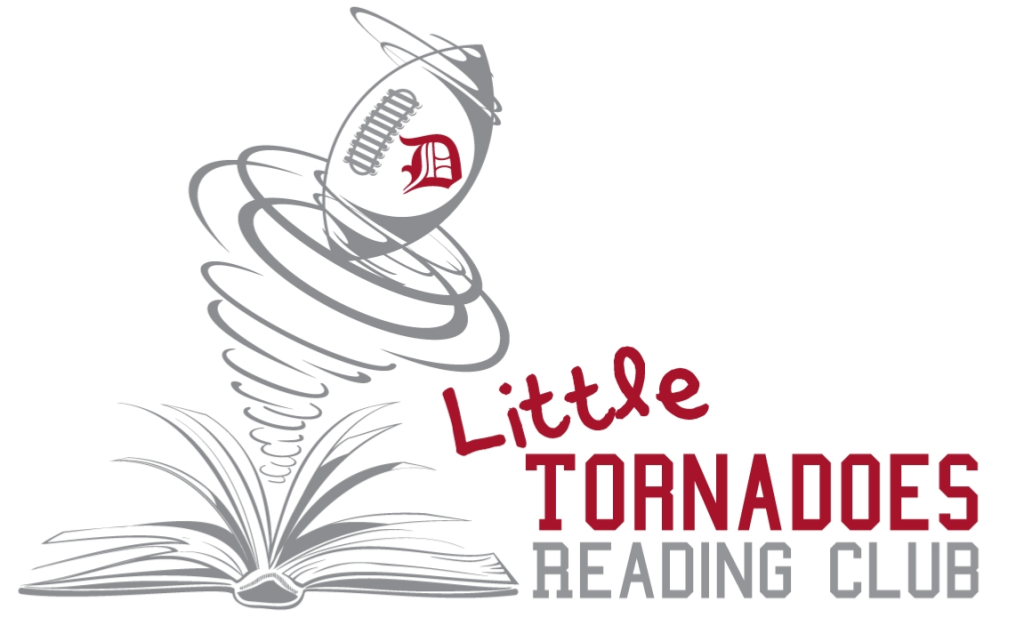 Oh, wait! I almost forgot about the Little Tornadoes Reading Club! That's just as good as a fall reading program. Not only do we get to read sports books, everyone who finishes the drills will get football game tickets, a club t-shirt, and a membership card! There's also some great events for club members like a Gridiron story time with the Dover Tornadoes! So awesome! I'll let the other events be a surprise. *Moose Wink*
Come visit the Children's Department and tell Miss Jen you want to sign up for the Little Tornadoes Reading Club! Then we'll be in a club together! How fun will that be?
Your Pal,
Mortimer Moose
---