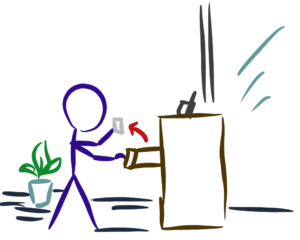 Saturday, May 6 from 9 – Noon
Looking for a gift for Mother's Day or something to spruce up your garden? Come shop our Seed Library Plant Sale!  We will have perennials, herbs, vegetables, yard art, and seeds. While you're here, enter to win a door prize and learn more about our seed library. All proceeds from the sale will go to funding our Seed Library. Call the Library at 330-343-6123 for more information.
What is the Seed Library?
The Seed Library is a collection of seeds that patrons can "check out" from our old card catalog. Plant the seeds, watch them grow. Enjoy your plants. Let your plants go to seed and return those new seeds to the Seed Library to keep it going! Spread the joy of gardening throughout the community! Contact Denise to learn more about this special collection or to help it grow.
---