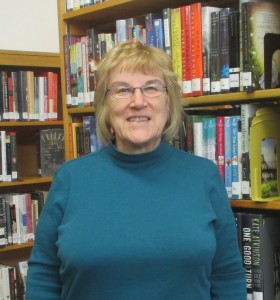 Sherry has been named our Volunteer of the Month for February, 2016! Congrats, Sherry!
How long have you been volunteering at the library?
Since 2010
Why did you want to become a volunteer at the library?
I've had a life-long love of reading and my first job was at the Library while I was in High School. So, I thought this was a perfect opportunity to renew my interest when I retired.
What are some of your favorite authors?
Donna Andrews, J.D. Robb, John Sandford, and Catherine Coulter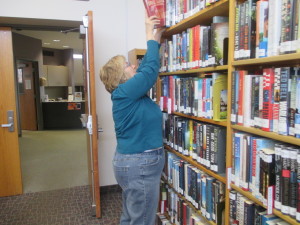 What do you enjoy most about being a volunteer?
The great staff and the opportunity to be among the books
Thank you for all your hard work, Sherry!
Would you like to volunteer? Contact Wendy Contini for more information on how to help your library.